Regular price
Sale price
$412.43
Unit price
per
Sale
Sold out
APPLICATIONS:
Tesla Model 3 (ALL)
SPECIFICATIONS:
Sway Bar Adjustable: 3-Way Adjustable (Front), 2-Way Adjustable (Rear)

Sway Bar Profile: Tubular (Front), Tubular (Rear)

Sway Bar Diameter: 1.26" (Front), 0.87" (Rear)

INCLUDES:
(1) Front Sway Bar
(1) Rear Sway Bar
FEATURES:
Sway bars are forged from one solid piece of steel for greater strength and have no welds
Reduces suspension lean and side-to-side body roll-around turns.

Durable urethane bushings can be lubricated and resist deterioration, cracking, and drying out under extreme use.
Crafted from hi-tensile traditional steel that has been cold-formed, tempered, and shot-peened for a consistent thickness.
Will not interfere with a supple, comfortable ride from springs and shocks under normal driving conditions,
Specifically sized and tuned for the layout of your make and model's suspension,
Provides the cornering abilities of a more expensive performance vehicle without the harshness of inexpensive, inferior suspension upgrade parts.
Tailored to match the exact height and progressive spring rate of Eibach Pro and Sport springs.
Excellent for low-profile tires. Proudly manufactured in the United States.

Your performance car was designed to provide good handling with a comfortable ride. Manufacturers fit softer springs as a compromise to please the majority of their customers who commute every day over potholes, not the driver that wants to wring the most out of their vehicle's built-in responsiveness. For those that do want crisper, sharper handling without excessive body roll, Eibach offers the Anti-Roll Sway Bar Kit. It contains front and rear anti-roll bars that are cut from one piece of steel. Rather than welds which can weaken, this billet type of construction provides a higher level of tensile strength that will maintain integrity over a lifetime of flexing during extreme use. Whether your vehicle's suspension is stock or you have lowered ride height with aggressive springs and shocks, the performance benefit of these anti-roll bars will be significant once they are installed on your vehicle. Depending on vehicle application, sway end sections may or may not be available with multiple mounting holes that allow the installer to adjust the amount of tension and resistance in the bar.

During manufacturing, the sway bars have been shaped to fine tolerances by tempering and shot-peening to create a perfectly balanced thickness from one side of the bar to the other. This consistency creates the proper balance needed for neutral steering and precise turn-in response which lets you maintain composure around turns and then straighten out faster. And unlike lesser products from competitors, greasable bushings on the ends of the sway bars are made from urethane instead of rubber. Urethane provides excellent shock dampening without becoming squishy around hard turns, and bushings made from it can take a lifetime of hard knocks without crumbling or decaying.

The Eibach Anti-Roll Sway Bar Kit components are specifically sized for your make and model, and add the ultimate level of high-performance handling if combined with Eibach shock absorbers and springs. They will not interfere with your suspension's supple, comfortable ride under normal driving conditions, and they are the perfect upgrade for the enthusiast who has just added plus-sized low-profile tires. Eibach proudly builds the Anti-Roll Sway Bar Kits in the United States, and backs all components with a 1-million mile warranty against manufacturing defects.

Founded in 1949 in Germany by Heinrich Eibach, Eibach® has grown from a small workshop-based manufacturer into a global leader and manufacturer of springs and related products. You'll find Eibach springs as the chosen brand in a wide variety of industries and automotive applications. From miniscule springs for incredibly small pressure valves to large industrial tension coils, Eibach's growth and success has always been attributed to a company spirit that drives them to be the best. Eibach automotive springs have been instrumental in vehicles achieving victories in NASCAR, Formula 1, ARCA, GT3, FIA World Rallye, and V8 Supercar championship racing series among others and have been used as original equipment by AMG and other respected vehicle tuners since the 1970s. Today, Eibach also has world headquarters for North America in California where they manufacture all products sold on these shores.

Share
View full details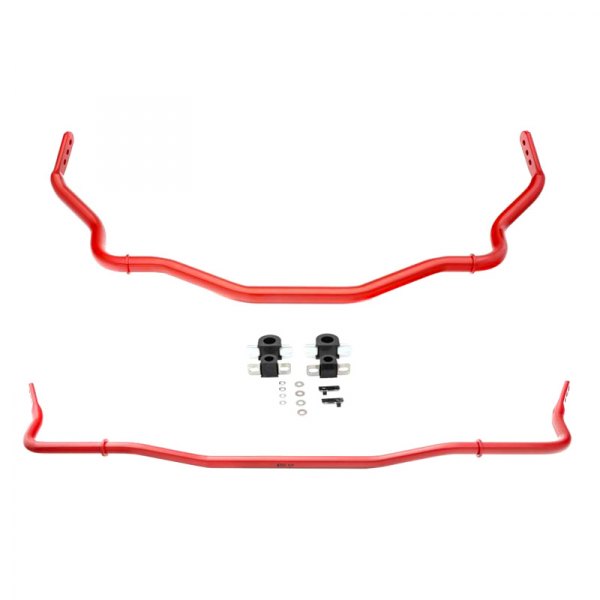 Let customers speak for us